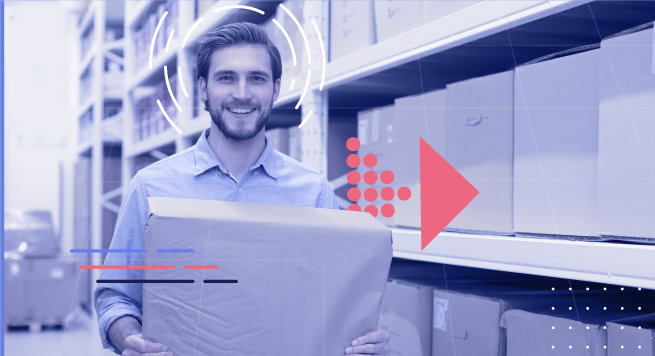 A roadmap towards achieving demand-driven inventory replenishment planning
Demand planning is a key requisite for holistic supply planning as it involves building an accurate forecast of future demand based on supply drivers, to meet customer needs as precisely as possible. With the unusual levels of demand fluctuations in the market today, it is important to regulate the road to replenishment management in supply chains. The past few years have witnessed several fluctuations in demand which caused a series of changes with 25% of supply chains delivering goods consistently late and 38% performing unevenly. The second and third waves of the coronavirus pandemic have enhanced the need for resilience in supply chains and through it – efficient replenishment planning and stock replenishment.
Therefore organizations which have a replenishment planning approach with a demand-driven module, ensures inventory optimization, reduces rework, and eliminates bottlenecks in the supply chain to enhance resilience.
---
Why demand – driven replenishment?
According to a study by Deloitte, those companies that were best equipped to respond to the disruption driven by the pandemic had robust relationships with their supplier and partners and the required tools in place to offer visibility into their broader supply networks. However those which did not have supply chain visibility nor the capacity to handle inventory fluctuations due to demand irregularities, were left scouting to implement systems that should have been in place all along. Therefore, one of the most critical aspects of the replenishment components is demand forecasting. Since massive disruptions demand a proportionally rapid and innovative response, organizations which fail to see the demand -supply paradigm shift and respond in an appropriate and timely manner will likely get left behind.
---
5 Factors that Accurate Influence Inventory Replenishment
Did you know that almost 70-90% of stockouts are caused by poor stock replenishment, which actually implies that just 10-30% of stockouts happen due to inventory shortages or other supply chain challenges.
When inventory plans fail this can impact processes right from the warehouses to sales cycles to product mix strategies. Which is why it is important to have robust inventory replenishment planning strategies in place. These should also cope up with any unforeseen circumstances which can impact day-to-day operations. Few of the factors that impact inventory replenishment are:
Poor visibility of the end-to-end supply chain
Sub-optimal warehouse space planning
Lack of reliable forecasting and demand planning methods
Absence of optimal stocking plans
Insufficient warehouse order fulfillment processes
Here are 5 Inventory Replenishment Planning best practices to drive profitability
Effective replenishment planning and fulfillment strategies  can drive sales and considerably amplify profits. Demand-driven replenishment planning with automatic replenishment can be effective by enhancing internal supply chain touchpoints.
1. Optimized Warehouse Management
Warehouse management is integral to all supply chains, especially at the replenishment level. To ensure that backflow in the supply chain doesn't drag all the way back to raw material procurement, it is necessary to monitor intermediate checkpoints such as warehouses, transport operations, and so on.
Warehouse management can be optimized greatly through hyper-automation across warehouse workflows, floor lays, and inventory. Hyper-automation in warehouse management coordinates shipping with order schedules to establish hyper replenishment touchpoints in the supply chain.
2. Process-Oriented Replenishment
Vendor delays affect all channels of the supply chain, from procurement of raw material to sales order fulfillment. Accounting early for vendor delays can ensure rapid back-order fulfillment and cutting down time-lapses in inventory replenishment planning.
Process-oriented replenishment planning can be a game-changer in optimizing supply chains due to the inherent accountability of the system. Determining lead times is a key component of process-oriented supply chains. When lead times are accurately determined, they can cut down communication delays and reorder fulfillment in a demand-driven network.
Internal supply management, if optimized via automation, tracking, and demand forecasting, can greatly optimize replenishment management.
Where all cogs in a system work well individually, the system becomes more efficient.
3. Enhancing Supply Chain Visibility
Enhanced supply chain visibility can highlight gaps in the supply chain where leakages of time and resources might take place. Automating both the communication channels and the supply channels in the supply chain will lead to faster replenishment. Demand-driven replenishment planning can only be carried out in a supply chain with high degrees of visibility. Transparency in supply chain operations leads to efficiency in order-fulfillment, demand forecasting, projecting warehouse levels, and internal stock levels.
4. Leveraging Machine Learning and Artificial Intelligence (AI)
Supply chains trapped in legacy systems of replenishment planning are struggling to scale in a world largely governed by AI. AI in Supply Chain can create feedback loops between demand, inventory, and sourcing, enhancing supply chain operations.
These feedback loops also eliminate bottlenecks by providing accurate data moving forward. Demand-driven replenishment planning becomes a by-product of effectively leveraged AI and machine learning in supply chain management.
Machine learning can group data about sales orders, seasonality peaks, and demand history into a comprehensive format. These comprehensive insights can then be employed to ensure accurate demand-driven replenishment planning.
5. Real-Time Forecasting
Forecasting demand in real-time can lead to an updated and automated supply chain, eliminating bottlenecks and unnecessary delays or halts.
Real-time forecasting directly feeds the demand generation in replenishment planning while also gathering input independently.
Accurate Replenishment Planning with AI-powered Insights
ThroughPut's AI-enabled replenishment planning solution has been designed to analyze massive volumes of data and enables predictive replenishment across complex supply cycles. ThroughPut provides accurate real-time insights into operations, to accelerate accurate decision making. With ThroughPut, several growing organizations have benefited with holistic supply chain optimization and achieved the below outcomes:
Achieve forecast accuracy to align with existing sales & operations planning objectives
Manage real-time demand shifts for prompt replenishment planning
Boost material flow and inventory levels for guaranteed OTIF performance
Optimize and improve product and customer mix based on profit margins to generate free cash flow
ThroughPut's AI solution can ensure optimized replenishment, based on a robust demand-forecasting model. To access ThroughPut's AI expertise, book a demo here.