Why is it Important to Manage Supply Chain Risks?
Supply Chain Risk Management is the process of taking those strategic steps which can help supply chain planners identify, analyze, assess, and finally mitigate key risks from supply chain disruption.
According to a recent Gartner survey, only 21% of organizations stated that they have a highly resilient supply chain network which includes good visibility and the agility to shift sourcing, manufacturing and distribution activities around fairly rapidly. Therefore with adequate resilience , organizations can avert risks which otherwise could impact them in the long run.
Today's complex supply chains are almost inevitably subject to disruption. As this happens, more and more global companies have begun questioning how to assess and manage external risks, environmental risks and therefore prepare their global supply chains accordingly. From global losses due to earthquakes, floods, fires that reached $150 billion in 2019 to the nearly $350 billion in losses recorded in 2017, these high costs, in combination with long recovery times, have triggered many companies to reassess their supply-chain strategies to become more risk aware and to make them more resilient to any kind of disruption.
---
The Key is to Effectively Manage Risks Strategically with a Structured Approach
A two pronged approach of managing known and unknown risks will be instrumental here. Known risks are those that can be easily identified and are possible to measure and manage over time. However unknown risks are those which are impossible or very difficult to predict and prepare for ahead of time. These could erupt suddenly over a course of time.
Supply chain planners should therefore invest time with a cross-functional team to catalog a full scope of risks they face, building a strong risk-management framework which can help with key metrics to measure risks. These metrics once implemented should then be tracked and monitored periodically to dimensionalize the scale and scope of both known and unknown risks. Further, for unknown risks specifically, it is important to reduce their probability and fasten the speed of response to ensure competitive advantage if and when they occur.
---
Five Strategies to Proactively Manage Supply Chain Risks
With proactive supply chain risk management, other than identifying, assessing and mitigating risks, supply chain managers can avoid them and also save potential costs in the process. Studies show that those manufacturers who proactively manage supply chain risks end up spending almost 50% fewer resources to manage supplier disruptions than those who stated that they aren't proactive.
Here are 5 ways you can effectively mitigate risks and protect your supply chain in the long term:
FAMILIARIZE WITH YOUR POTENTIAL SUPPLIERS
With in depth due-diligence, supply chain managers can get to know about a third-party's business practices. From knowing whether the suppliers have a strong track record for meeting contractual obligations to existing conflict of interests in existing business relationships to maintaining the high standards that your company has, a fair assessment can help reduce unwanted risks. They would also need to ensure that the existing supply network can meet existing needs before bringing on new suppliers and partners.
AVOID RISKS IN THE SALES PROCESS
There are certain risk factors that arise from sales operations as it plays a crucial link in a loop that returns to suppliers. As the sales process evolves, it may have the potential to bring in new risks to the operational environment.To address this risk, planners must understand the liability that sales interactions expose the organization to. Safe and guarded sales efforts can help drive efforts towards higher revenue growth.
MITIGATE RISK AND CREATE VALUE
Most  supply chain planners struggle to create real value in the existing supply chain while simultaneously mitigating risks to the organization. This requires a coordinated and streamlined effort between multiple stakeholders in the business, including supply chain and procurement personnel, manufacturing and operations experts, legal, and finance for business continuity. Validating potential third-party relationships is a critical first step to mitigating these risks along with working together across the business. These various stakeholders can then design a supply chain strategy for using third-party relationships to increase value within the supply chain.
INVESTING IN OPERATIONAL SUPPLIER ASSESSMENT REVIEWS
Periodic assessment reports can provide a useful reference tool for conversations between the key stakeholders and supply chain partners. They provide a ready reckoner to point out potential areas of improvement and chart out a path for future progress. Most supply chain planners however, fail to provide their suppliers with any report card feedback on how they are performing. Any supplier that does not receive frequent feedback will be unaware of how they are actually performing. Therefore, leading companies are now separating their supplier portfolio companies into categories based on financial spend or assigned risk to provide structured feedback which can help in the risk assessment to a large extent.
TAKE CONTROL OF LOGISTICS PROCESSES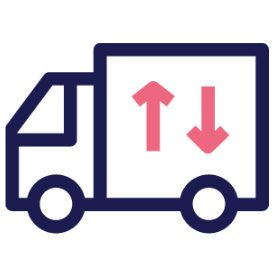 Logistics is another key component that affects supply chain risks to a large extent. Instead of abdicating to the suppliers' delivery, supply chain managers can plan logistics with task forces to bring items closer to the factory location and where it makes economic sense. They can globally source where savings are balanced by assurance of supply. Planners would need to take ownership of both the supply and delivery processes to understand the inherent risk, regardless of who has economic responsibility for delivery according to the terms of the sales contract.
Using Artificial Intelligence to Mitigate Supply Chain Risks:
In order to truly understand the innate nature of supply chain risks, supply chain planners need a supply chain risk management software to stringent processes and capabilities for supply chain data analytics. Many organizations are now relying on advanced data analytics to look at not just the financial transaction information, but also some more specific operational details to really figure out where their potential risks lie.
The complexity of today's operating environment has made the use of supply chain data analytics critical for identifying operational bottlenecks in supply chain, eliminating supply chain waste, reducing possible fraud, billing anomalies, and risk patterns.