The ThroughPut Difference

5X Faster and Time-To-Value
Why ThroughPut? | Best Supply Chain Management Software
ThroughPut Total Time to Value3 Months
Independent Implementation Total Time to Value12 Months
ThroughPut Integration
Rapidly plug-in existing data streams with in-built connectors
Data Lake, Warehouse Setup
6-9 Months
Assuming the strategy is defined, resources are available and all that is left is to implement it.
Validation and Ready For Use
Ready-to-Deploy confirmed with Client Solution Team. Start extracting value in less-than a single fiscal year quarter.
3 Months
Analytics Vendor Selection
1-2 Months
Comparative Analytics solutions do not easily scale the volume of data, dynamic computations and multi-dimensionality.
Switch-over to Data Lake or Warehouse
Seamless switch-over to the end user when ready without disrupting operations.
Business Case Understanding
1 Month
Review requirements from the business users, construct the development plan and assign analytics resources between internal teams within the client.
Benefits of ThroughPut
AI-powered, scalable, ready-to-use Software solution with proven ROI-lift.
Fast-track AI adoption with pre-built, industry-specific Data Structures and Business Logic. 12 Months
POC Solution / Validation
3 Months
Requires domain knowledge for the use-cases. Carve-out the time and resources of operations experts to validate the solution.
12 Months
Continuous Maintenance and Support
Internal resources dedicated to support the evolving needs of the team.
Why Customers
Choose ThroughPut?
Data and Analytics Experts
Ops Algos, Heuristics & Stats
Key Benefits
of ThroughPut
Realize Software ROI in excess of 50x
Over 600x faster insights for improved Lead Times, Defect Rates, Cycle Times
Improve Labor Productivity by 30% or more
Decrease Inventory by over 20%
Reduce lead time by
over 30%
Dozens of best-in-class operations management
Easy to Win!
ThroughPut Pilot
12xAchieved ROI
Full end-to-end Solution
Determine Monetization Potential of Data & realizable ROI
Access All Data & Existing Legacy Sources
Cloud, Hybrid, On-Prem
Ready to Scale!
ThroughPut Enterprise
40xAchieved ROI
Auto-ETL
Real-Time Operational Improvements
Continuous Free-Cash-Flow Tracking
Expanded API, Connector & Data Load Support
Award-Winning Product with

Proven Expertise across Multiple Industries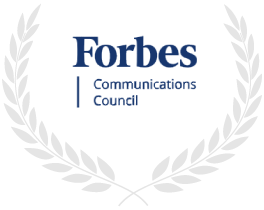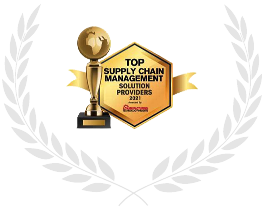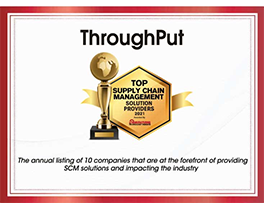 Improve Material Flow and Free Cash Flow

Across Your End-To-End Value Chain