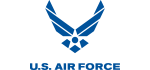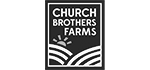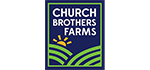 SKU Optimization to Accelerate
Supply
Chain Revenue and Agility
Regulate demand variance
Sense demand shifts triggered by planned events, market disruptions, holidays, and seasonal trends. Precisely predict short and near-term demand to set realistic targets and meet market needs.
Optimize product mix
to maximize margins
Factor in holistic data to expose correlations in demand shift changes. Leverage real-time demand predictions to intelligently manage production and inventory at a SKU level.
Free up cash flow
Optimize end-to-end operations based on SKU, product, and portfolio mix across supply chain functions to rapidly generate incremental free cash flow.
Exceed customer expectations
Leverage AI-powered allocation and distribution recommendations to set consistently improving yet achievable metrics such as On-time, In-full (OTIF) deliveries and On-shelf Availability (OSA) per segment. Create a perfect pull while removing unnecessary moves to get products to where they are needed faster, so you never miss a sale.
How ThroughPut's
SKU Optimization
Capabilities Work
Data Transformation
Leverage point-of-sale (POS) data to generate targeted demand plans at a global/regional/local level by product as well as customer mix.
Get a Demo
Recommendations for Action Plan
Act on prioritized recommendations to rank products and drive higher sales, and halt products that don't make business sense.
Get a Demo
AI-powered SKU Performance Insights
Rapidly optimize product mix in light of best and worst-performing SKU data across product and customer segments.
Get a Demo
Top 3 Reasons
to Choose ThroughPut
Maximized Revenue,
Minimized Risk
Analyze margin performance
per unit using granular
SKU-level data on product,
overhead, sales & distribution,
and post sales costs. Calculate
the profit impact of proposed
product offerings.
Improved Free Cash
Flow and Inventory
Turns
Simplify product mix to
lower inventory costs. Adjust
production and supply to
meet demand profitably.
Rapid Time
to Value
Understand customer requirements, and improve operations taking into account
existing capabilities and
ongoing variability (working
capital, asset utilization, lost
output and sales). Create
win-win opportunities.
Transform Your Supply Chain
with SKU-level Optimization