Optimized Logistics Operations
with Intelligent Supply Chain Analytics
Fleet Management
AI-driven visibility into end-to-end inbound and outbound logistics operations across Distribution Centers
Omni-Channel Fulfillment
Maximize on-shelf availability(OSA) and customer satisfaction with demand-focused fulfillment cycles.
SKU Performance and Ranking
Real-time insights and impact analysis of logistics performance based on route and shipment type.

Supply Chain Solutions for
Optimized Fleets
ThroughPut's AI-powered supply chain planning solutions radically enables logistics managers to meet customer demand on time and accelerate material flow, right from the upstream to the downstream.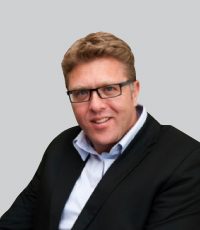 Dr. Alan Barnard
Decision Scientist & Theory of Constraints (TOC)
At a time when data-driven decision making is no longer a choice, but a necessity for survival and growth, a product like ELI offers operations managers a step-change in the speed and quality of decision making for identifying and eliminating supply chain and process bottlenecks.
Capacity Triggered Distribution at
Breakneck Speed
ThroughPut enables logistics managers to instantly fine-tune core logistics strategies; to enhance real-time decision making related to issues like availability, costs, inventories, carriers, vehicles and personnel. With actionable insights, companies can effortlessly support shipping needs, reduce breakdowns while cutting fuel spend and unplanned maintenance costs.
Why ThroughPut
Supply Chain Planning Solution?
600X Faster Insights for improved Lead Times, Defect Rates & Cycle Times
Upto 50X Realization of initial ROI
Upto 200% Boost your fleet Output
Get a Demo Now