Making The Case for an AI-Driven Transportation Management Software
October 7, 2022 · 5 minutes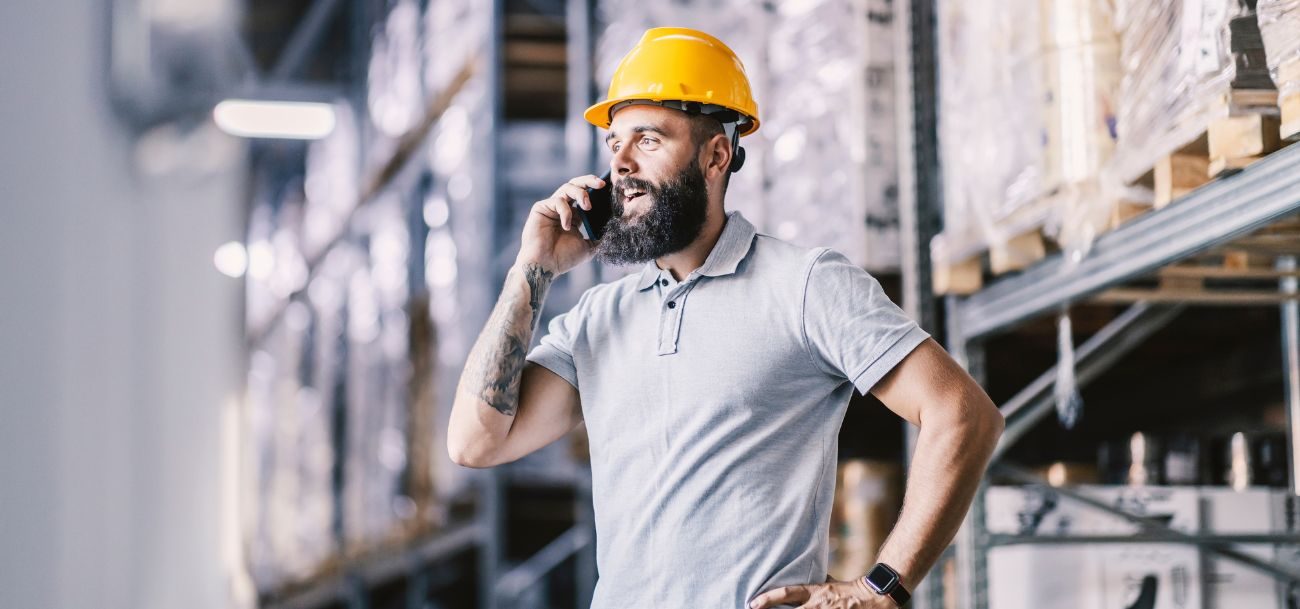 By Anita Raj
Making The Case for an AI-Driven Transportation Management Software
According to McKinsey, Artificial Intelligence (AI) driven solutions can help businesses improve logistics costs by 15%, Inventory levels by 35%, and service levels by 65%. McKinsey also estimates that logistics companies will generate $1.3-$2 trillion per year for the next 20 years in economic value by adopting AI into their processes.
Transportation and logistics management in mid to large scale companies essentially translates into specific time driven outcomes – We are talking about the speed in decision-making, speed in reducing cycle-times, speed in operations, and speed in continuous improvement. This speed can essentially mean greater revenue, lesser operational spend and higher logistics efficiencies.
As global supply chains are increasing in complexity, the margin for error is rapidly shrinking. With increasing competition in a connected digital world, it becomes even more critical to maximize productivity by reducing uncertainties of any and all kinds. A sound Transportation Management Software can make a lot of difference here for logistics businesses. Mounting expectations of supersonic speed and efficiencies between suppliers and business partners of all types further underscores the need for the industry to leverage the prowess of Artificial Intelligence enabled Transportation Management Software in supply chain and logistics.
AI-powered Transportation Management Software – Defining the areas of impact
When it comes to logistics and distribution planning, a robust distribution and logistics solution through a Transportation Management Software can prove to be efficient especially for continuous optimization of warehouse strategies, labor processes and fleet management. It is the only way to achieve sustainable, all-round efficiencies across the supply chain using accurate AI-driven actionable insights to analyze route, carrier and load efficiencies.
Here are some of the areas of definite impact:
Holistic visibility across logistics cycles– Logistics managers are able to get complete visibility of materials across all legs and modes in the value chain to quickly identify and eliminate bottlenecks.
AI-driven real-time distribution planning– Distribution operators are able to leverage AI to help optimize customers that impact overall container throughput and On-Time-In-Full. They benefit with holistic and granular views for flow at a SKU/cluster level.
Synchronized warehouse management– Warehouse operators are guaranteed a smooth, fast and effective handling of material flow. An optimized operation of the distribution center with efficient and optimized management of the connected warehouse.
Coordinated distribution & logistics management– By deploying a combination of business rules mapping and ML pattern extraction, the transportation management software can dynamically prioritize items based on logistics costs, lost sales opportunities, and more.
The Unparalleled Benefits of deploying an Integrated Transportation Management Software
Accurate Inventory Management – Accurate inventory management can ensure the right flow of items in and out of a warehouse. Generally, there are many inventory related variables like order processing, picking and packing, and this can become very time-consuming with a high tendency for error. Also, accurate inventory management can help in preventing overstocking, inadequate stock and unexpected stock-outs. With their ability to handle mass data, AI driven transportation management software tools can prove to be highly effective in inventory management. These intelligent systems can analyze and interpret huge datasets quickly, providing timely guidance on forecasting supply and demand. These AI systems with intelligent algorithms can also predict and discover new consumer habits and forecast seasonal demand. This application of AI helps anticipate future customer demand trends while minimizing the costs of overstocking unwanted inventory.
Warehouse Efficiency- An efficient warehouse is an integral part of the transportation and logistics supply chain and intelligent automation can assist in the timely retrieval of an item from a warehouse and ensure a smooth journey to the customer. AI systems embedded in the transportation management software can also solve several warehouse issues, more quickly and accurately than a human can and also simplify complex procedures and speed up work. Also, along with saving valuable time, AI-driven automation efforts can significantly reduce the need for, and cost of, warehouse staff.
Enhanced Safety and Maintenance – AI-based transportation management software tools can ensure smarter planning and efficient warehouse management, which can enhance worker and material safety. AI can also analyze workplace safety data and inform logistics providers about any possible risks. It can record stocking parameters and update operations along with necessary feedback loops and proactive maintenance. This helps transport providers react swiftly and decisively to keep warehouses secure and compliant with safety standards.
Reduced Operations Costs – One of the most noted benefits of an AI-enabled transportation management software is the cost reduction across all channels of the supply stream. From customer service to the warehouse, automated intelligent logistics operations can work error-free for a longer duration, reducing the number of errors and workplace incidents. Warehouse robots provide greater speed and accuracy, achieving higher levels of productivity.
On-time Delivery – AI transportation systems can help reduce dependency on manual efforts thus making the entire process faster, safer and smarter. This helps facilitate timely delivery to the customer as per the commitment. Automated systems accelerate traditional warehouse procedures, thus removing operational bottlenecks along the value chain with minimal effort to achieve delivery targets.
Ensure Accurate Distribution & Logistics Operations Forecasting With AI
Most often than not, transportation and logistics forecasting appears to be one of the most complex planning activities of all the stages of the supply chain, due to a combination of the mostly unpredictable unknowns such as varying weather patterns, erratic fuel costs and the skyrocketing costs associated with last-mile delivery. This makes it even more complicated and therefore is also quite often overlooked when it comes to applying learnings from demand forecasting.
Demand forecasting at the basic level looks at historical customer demand data, applying it to certain predictions for future buying patterns, and generating a forecast of how much product you need to have available at a given time and place. When applied to logistics, demand forecasting can help plan for the seemingly unexpected scenarios, cut costs, and streamline existing and future manufacturing logistics planning efforts including load distribution, flexibility in case of disruptions, seasonality, inventory costs, and inbound logistics planning.
A sharp AI-powered transportation management software helps achieve the above forecasting goals with greater efficiency and lesser costs. Having a robust logistics and transportation management software that is proficient in forecasting is the ideal choice for most organizations. With accurate forecasting, organizations can procure what is actually required and hence eliminate the possibility of over or under stocking inventory. Optimal forecasting efficiency improves customer satisfaction and eliminates bottlenecks in the operations cycle. With ThroughPut, logistics and transport companies can gain a competitive edge with advanced transportation management software solutions that help easily navigate through uncertainties using AI. Get a demo to experience high impact logistics performance today.
With ThroughPut, logistics and transport companies can gain a competitive edge with advanced transportation management software solutions that help easily navigate through uncertainties using AI. Get a demo to experience high impact logistics performance today.