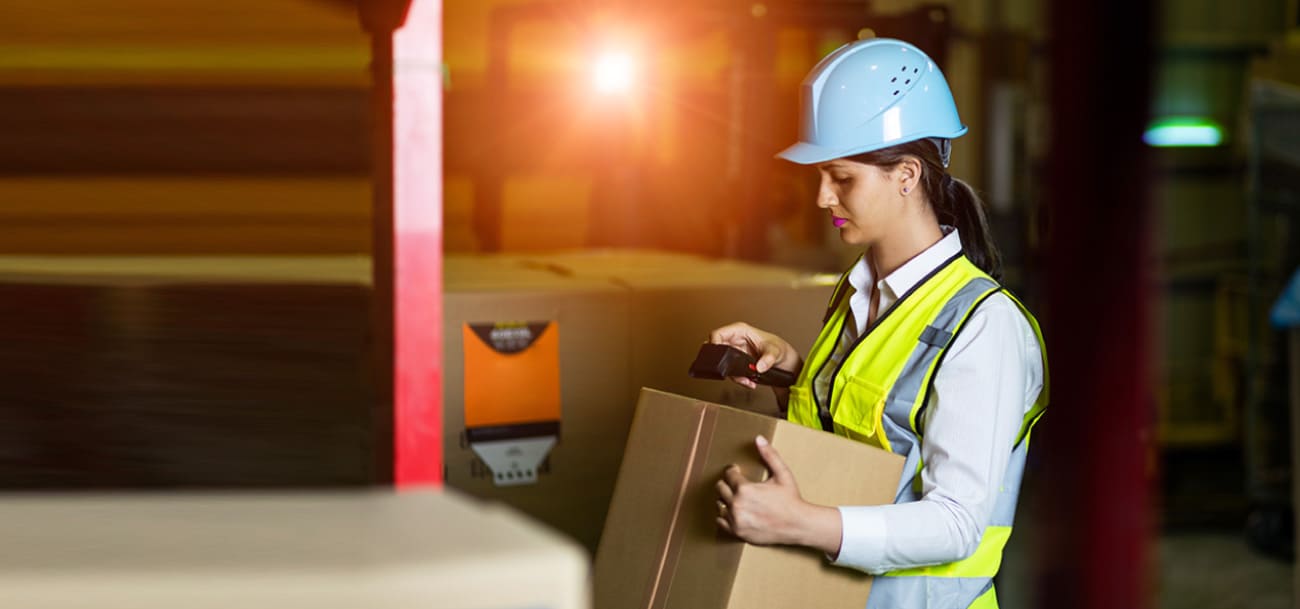 Inventory Optimization to Unlock Supply Chain Efficiencies with Cost Reduction
A recent survey shows that 40% of the supply chain industry is already optimizing its inventory and networking tools by adopting advanced technologies and this percentage is said to grow in the next five years.
Inventory optimization aims at arriving at the right amount of inventory that is sufficient to meet present and future forecasted demand using demand optimization techniques. When organizations have the optimum inventory levels, they are easily able to address unnecessary inventory costs and problems associated with inventory such as overstocking, and stockouts.
This is a key element to manage in the supply chain realm as any business that sells products must manage goods effectively to continue to thrive. Without adequate goods in stock to sell, or the absence of finding items for order fulfillment, can be a roadblock for revenue and income. As stock shortages cause stumbling blocks due to inefficient inventory management, even excess inventory due to improper stock tracking can leave the business cash-strapped. As these problems multiply, inventory imbalances also lead to bottom-line losses due to expired or redundant stock.
---
How do you analyze accurate inventory performance?
Inventory analytics can go a long way in understanding and improving the inventory performance and often done by an inventory manager. An inventory manager aims at ensuring the key performance indicators (KPIs) are aligned to the available inventory and works on identifying key areas that are performing well or those aspects which require attention.
All essential data points including product, suppliers, procurement, purchases and sales can be tracked from the inventory management system and the inventory goals can be further used to categorize inventory metrics for demand optimization.
---
Key Pillars of Supply Chain Inventory Optimization
1. DEMAND FORECASTING
Accurate demand forecasting is an important element of supply chain inventory optimization solutions. Demand and Supply chain forecasting can be done in several ways depending on the kind of products or services involved, the product life cycle, and the industry being catered to. Using last year's or last period's demand numbers and also using specific request forecasts from the sales teams could be one technique. Demand and supply planners need to have complete knowledge about the specific amount of inventory and product lifecycle to accurately forecast demand for demand optimization and to find out where in the lifecycle are those SKUs.
2. INVENTORY STRATEGY
A good understanding of which products need to be stocked, in what quantities and across what time intervals, is also important. Using ABC analysis to stock SKU quantities is a good method as it divides the SKUs based on their annual consumption value. It also helps understand the safety stock calculations to address sudden fluctuations in demand, supplier variations, or other unforeseen disruptions.
3. STOCK REPLENISHMENT
This step is important to understand which quantities are needed to be reordered at what points in time and then actually place the order for them. Supply chain managers need to keep in mind the supplier reliability for this as each supplier has his/her own lead time and production cycles. Also,they need to keep a track of the goods which are in transit and not just those which are in stock at the warehouse.
Challenges to Supply Chain Inventory Planning & Optimization
DEMAND FORECASTING CHALLENGES
This is a primary area of focus as forecasting sales with fluctuating demand cycles becomes difficult to achieve accurately. There is a direct impact as the less accurate the sales forecast the lesser accurate are the stocking levels. This may also impact customer service levels.
TRADITIONAL INVENTORY MANAGEMENT
Most traditional inventory management methods do not work well with modern e-commerce techniques. The more complex the volume sales and bulk shipments, the more difficult traditional inventory management becomes.
MULTI-CHANNEL FULFILLMENT
Today's multi-channel order fulfillment methods create a large number of complex variables influencing sales velocity. Also, since online and offline store channels operate differently with different KPI targets, creating optimum inventory levels to manage all of this could be a challenge.
DEADSTOCK
Those items that cannot be sold due to irrelevance or going out of style or not being useful anymore can deter inventory optimization efforts. Keeping dead stock for longer periods of time (usually beyond 12 months) can add to the dead weight and impact the purchase of similar items in the future, thus hampering overall inventory management efforts.
LACK OF AUTOMATION
Most retailers and suppliers today lack automated and digitized distribution processes which make it difficult to sufficiently add analytical, predictive, and Artificial Intelligence capabilities. This prevents quick decisions on optimal stocking levels.
LACK OF PERFORMANCE TRACKING MECHANISMS
Not having accurate inventory tracking and reporting to measure tangibles as well as intangibles can impact inventory optimization efforts. To prevent inventory problems, product managers should monitor daily fill-rates, and inventory turnover based on sales cycles.
Supply Chain Inventory Optimization Best Practices
1. STANDARD INVENTORY REVIEWING SYSTEMS
Using the right inventory reviewing system can add a lot of value to help in inventory optimization efforts:
Continuous Review System: In this type of review system, the same quantities of items are ordered in each cycle.
Periodic Review: This system is adopted when managers order products at the same time each period. At the end of each period, the items needed are ordered based on quality levels at that point in time.
2. ADEQUATE QUALITY CONTROL PRACTICES
Having an accurate quality control process can ensure the quality of inventory is directly linked to customer satisfaction and business growth. To start with, managers can create checklists that provide all procedures to be followed while taking stock of products and then move to standard operating procedures to qualify or disqualify products. This inventory optimization best practice can avoid over or under stocking as workers will no longer offer customers inappropriate merchandise.
3. RELEVANT FORECASTING TECHNIQUES
To help enhance the accuracy of predictions of future stocks, inventory managers apply a variety of inventory optimization techniques to calculate optimal stock levels. These techniques act as guideposts to guard them against over-and under-stocking. Usually, a dynamic mix of historical and predictive forecasting measures are used to assess future inventory needs. Additionally, some also leverage AI-driven analytics to predict potential customer demands.
4. WELL PLANNED INVENTORY BUDGET
Many managers use an annual inventory budget which is usually prepared well in advance before the inventory is procured. The inventory budget should include the total cost of ownership to keep inventory on hand during that year's account period. The budget incorporates materials cost, fixed operational costs, transportation and logistics costs, redistribution costs, and any additional miscellaneous costs that impact the total cost of ownership.
Benefits of an AI-driven Supply Chain Inventory Optimization Solution
The core concept behind inventory optimization is to ensure adequate inventory is available in the right quantity, at the right place, at the right time and at the right cost. With a good AI-enabled Supply Chain Optimization Solution, demand and supply planners can ensure the above and benefit in multiple ways:
Increase profit margins with real-time insights across inventory levels, order tracking status, boost customer satisfaction, and enhance performance throughout the sales process.
Realize the potential to reduce operating and inventory costs by effectively managing resource requirements and optimize inventory levels in the warehouse. This can help improve business performance by becoming more lean and profitable.
Improve quality by getting things right in the first attempt. This helps increase overall operational excellence and cuts down inventory investment by reducing unnecessary reorders due to inaccurate knowledge of what stock is already on hand.
Enhance performance by leveraging relevant data and reports to understand product variability and to improve strategic and operational decision making.
An AI-powered inventory optimization solution has strong predictive capabilities which provides concrete advantages to inventory managers to help:
Prioritize stock levels based on profitability and demand
Ease out any supply chain disruptions
Arrive at accurate procurement levels for production and supply
Accurately forecast demand and revenue
Ensure effective route optimization and alter them when needed
Eliminate any wastage in the form of damaged items
Work on predictive analytics to optimize business performance when needed
As inventory management takes center stage with the growing supply chain complexities, AI-analytics provide the timely insights which can help gain prompt, in-depth and accurate visibility of inventory across the value stream for faster material movement without any manual effort.
ThroughPut's AI-Powered inventory management solution is equipped with powerful intelligence, designed to tackle supply chain challenges of congested bottlenecks or close margin profits. Read more about how ThroughPut can help you gain superior inventory optimization with a complete visibility across your supply chain operations- book a demo with us.