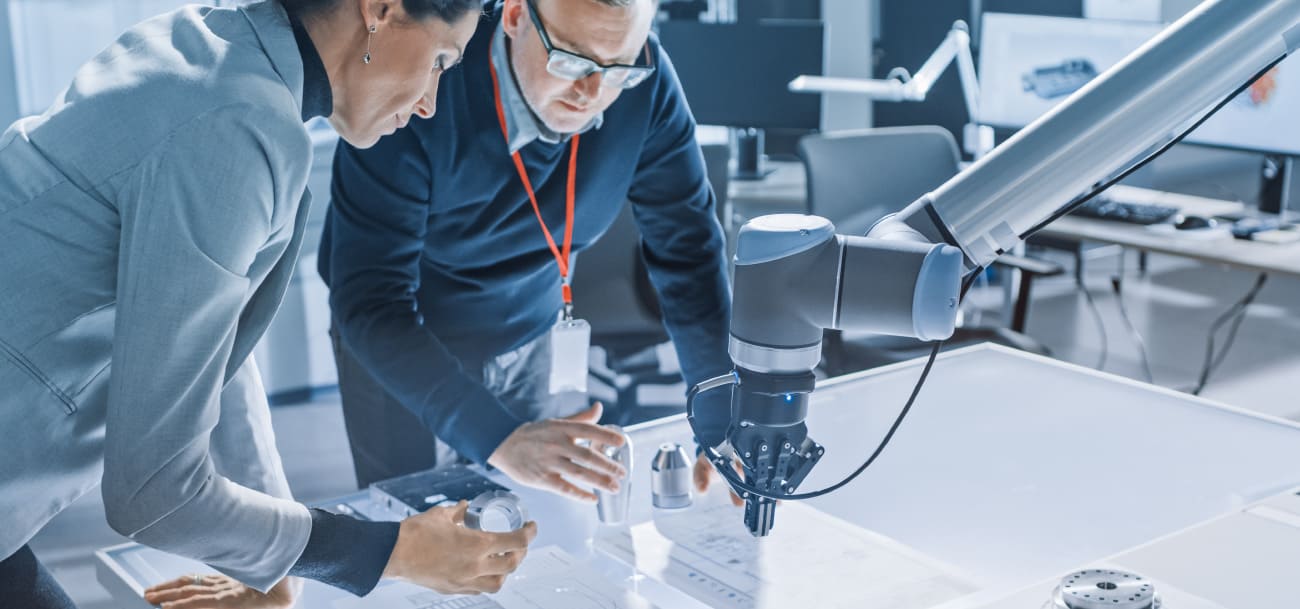 Around 69% of companies do not have complete visibility of their supply chains or that 46% of small businesses don't track their inventory or don't have an automated method to track it? These numbers are worrying, especially now that we've witnessed one of the greatest pandemics in history.
If the COVID-19 pandemic has taught us anything, it's the volatility of the market and how the demand dynamics can change almost overnight. Companies have seen customer behavior evolve rapidly in the last few months and the need to react to these changes in near real-time is now stronger than ever.
Traditional techniques of demand forecasting in the supply chain can no longer predict these changes in the demand-supply network. In fact, almost 71% of organizations are struggling to manage and safeguard their unstructured data and nearly 80% of the enterprises have little visibility into what's happening in their unstructured data silos.
Experts believe that granular visibility and actionable insights can easily drive business growth in the face of precedented and unprecedented challenges. These granular details aim at creating the perfect balance between surplus and adequate inventories in the absence of quality demand signals which otherwise can be a challenge for many.
The question here is obvious. How to manage the rapidly evolving demand-supply dynamics using the data available and how to do it right?
Demand Forecasting vs Demand Sensing in Supply Chain
A recent study compiled by Deloitte reveals that those companies that were best equipped to respond to the disruption driven by the pandemic had strong relationships with their suppliers and the necessary analytical tools that helped with visibility into their broader supply networks. Those lacking both supply chain visibility and the required capacity for accurate projections were left scrambling to implement critical systems that should have been in place all along. This visibility and accurate capacity planning can stem from near-term demand sensing to enjoy long term benefits.
Demand sensing involves a combination of methodology and technology to predict near-future demand based on short-term data. Unlike demand forecasting, which depends on data from the past or even a few years ago, demand sensing uses data acquired recently – may be days or even hours ago to make accurate short-term predictions.
As evident from the name, demand forecasting in supply chain management is the process of estimating and forecasting customer demand by analyzing historical data. Demand forecasting in supply chain management is based on the time-series techniques that create a forecast based on prior sales history.
However, past sales records can only predict forecast levels in mid and long-term planning horizons. Short-term planning needs a little more, which is why demand sensing comes into the picture. To put it simply, demand sensing when applied to the supply chain, helps you provide real-time responses to real-time demand.
Capture Demand Signals More Efficiently with AI-powered Demand Sensing
The first step toward reaping the benefits of demand sensing would be to start building an internal data ecosystem that facilitates accuracy and eliminates delays in business processes.
AI (Artificial Intelligence) fuels accuracy, efficiency, and reliability across your supply chain. Using AI and Machine Learning (ML) for demand sensing & forecasting in the supply chain is one of the most promising areas of Artificial Intelligence (AI).
By combining AI learning algorithms with Big Data to analyze an infinite number of contributing factors simultaneously, demand sensing solutions can work together to improve forecasting accuracy. By learning from the data on past and current performances, AI-enabled approaches continuously refine and enhance the process of demand forecasting in the supply chain.
AI-powered demand sensing uses machine learning to take supply chain demand forecasting to the next step by using internal and external data sources such as demographics, weather, online reviews, and social media trends. Using external data and modern Machine Learning algorithms, organizations can outperform networks that are managed manually and adapt to external changes faster. This is when adapting to the right demand sensing technology can create significant impact across the value chain.
Some benefits of using a robust AI-driven demand sensing solution include:
Forecast accuracy– AI-enabled demand sensing software can improve your forecast accuracy from the traditional 60% to more than 80%. It can enhance demand forecasting in the supply chain by leveraging multiple real-time signals to sense demand shifts and respond swiftly to varying market conditions.
Better inventory decisions – With the right demand sensing solutions, supply chain planners and managers can dynamically optimize inventory and balance the entire network by considering not only available inventory in regional warehouses, but also factor in expected customer demand.
Work with a roadmap – AI-enabled demand sensing helps create a robust roadmap to ensure end-to-end improvements across the supply chain, demonstrating how an improved forecast enables critical supply chain functions that increase agility and resiliency during times of change.
Target a greater ROI – Right from demand sourcing to demand management to distribution and even responding to near term events, demand planners are trying to understand how they can have more accurate foresight to align operations on products that drive the highest ROI. With an AI-powered demand sensing solution. They can easily create a balance between production capabilities and demand trends, to stitch the demand and supply dynamics seamlessly.
Start with the right demand sensing techniques
AI- enabled demand sensing focuses on eliminating possible supply chain lag by continuously reducing the time between events and the response to those events. The overall goal is to reduce the total time between the emergence of a statistically culminated mix of demand signals to the planner's ability to respond intelligently to those signals.
Most organizations that aim to reap benefits of accurate demand sensing aim at finding ways to reinvent demand sensing and shaping demand patterns, with AI technologies. Using algorithms that leverage deep learning to suggest improvements through cross-learning, using internal and external data inputs to detect patterns.
Some of the demand sensing techniques that can be leveraged include:
Start with granular historical data – With the right granular historical data, planners can analyze sell-in demand data with a shorter time horizon. Shipping history is also taken into consideration which is obtained from any supply chain planning or ERP system.
Include downstream sell out data- For accurate demand sensing, it is important to also consider relevant downstream sell-out data which includes customer order data, consolidated POS (point-of-sale) data and channel data.
Financial data and impact- Many times it is critical to also factor in the overall financial impact and therefore also include data related to higher revenues, improved profit margins, decreased inventory levels, better order performance, and a shorter cash-to-cash cycle time.
Do It Right With ThroughPut's Demand Sensing solution
A customer-centric demand management process can help your organization identify the drivers of demand for your customers and use demand-shaping levers at the right time to maximize profits.
ThroughPut's demand sensing solution uses real-time data, automation, and machine learning algorithms to create daily forecasts that reflect current market trends and realities. It gives your organization the ability to transform raw sales data into operational insights up to 5X faster than competition.
ThroughPut taps into existing time-stamped data tied to your sales, purchasing, distribution, and manufacturing activities and puts operational improvements on autopilot. By accurately predicting demand, you easily reorient your production capacity and meet customer demand on time every time.
Start benefitting with a long-term, sustainable transformation of your end-to-end planning and decision-making capabilities with ThroughPut now!