SKU Optimization: Work Smart, Not Hard To Optimize Inventory
June 8, 2021 · 6 minutes
By Anita Raj
Are you still spending hours on hours sorting through your inventory list and still getting nowhere? It's time to make a change! And more than that, it's time to rethink your inventory strategy for the better with SKU rationalization.
In the digital age, it's important to work smarter to add value to your business, not harder. And thanks to the emerging technologies, smart work is also taken care of. We can't talk about the modern business world without talking about the latest and biggest disruptor – the COVID-19 pandemic, and how it has become a catalyst for change in businesses across the world.
Businesses are now looking for creative solutions and transforming operations to ensure continuity, resilience, and collaboration across product lines. Working with dispersed teams has resulted in increased demand for flexibility, agility, and visibility in all the processes, and inventory management is no exception to this.
First things first: Understanding inventory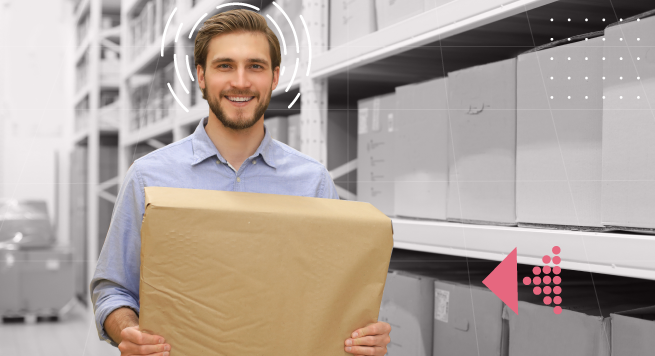 If you are a retailer or planning to enter the retail business, one of the many terms you'll frequently come across is Stock Keeping Units or SKUs. While it may seem like a complicated term, it actually involves an alphanumeric code that is assigned to inventory which helps keep track of specific products. These unique codes carry information about the vital characteristics of a product in the sales channel like a price, style, brand, color, type, and size.
Another important point to note about SKUs is that they aren't universal. They're supposed to be unique to your business and can SKU proliferation be customized to store information about what your customers or vendors ask for the most about your store's products.
As a retailer, you can use SKUs to track your cross-functional inventory and sales, and the number of SKUs must contain analytical data that can help you develop relationships with your customers and vendors. Since every vendor or customer will be looking for different information, you must consider your business-specific needs before developing your SKUs to ultimately reduce the SKUs.
Looking to reduce inventory costs? Try inventory optimization!
SKU optimization or rationalization is a process that helps you determine which product to keep on the shelf and which ones to discontinue, based on profitability. The process is also known as inventory optimization.
SKU optimization helps you make smarter business decisions by providing information about which products are performing well and how much revenue each of them is contributing to your business. Retailers have been known to register increase in profits and an additional increase in sales up to 2-4% with SKU optimization.
SKU optimization helps you enhance the bottom line and several areas of your business operations, including:
Enhanced inventory accuracy and shorter inventory cycle time
Economical process of replenishment to save up to 15% to 40% of product cost a year
Better accuracy of inventory forecasts
Apart from benefiting your supply chain management, the SKU code optimization process also helps in better product lifecycle management. By implementing SKU optimization in your business, you can review product life cycles on a granular level. It further helps you understand consumer buying behavior better and formulate impactful marketing strategies.
Do more with inventory optimization
SKU optimization offers numerous benefits for your business.
1. Optimizing supply chain network:
One of the many benefits of SKU optimization is an optimized supply chain network. As explained, SKU optimization helps you determine what existing product moves and what doesn't. By applying this analysis, you can optimize your slotting process and ensure that your inventory is stored in the most efficient location so you can reduce the number of travel time for your staff to pick orders, eventually reducing labor costs and enabling you to fulfill the ever-increasing demands of your consumers.
2. Strengthening the Supply and Operations (S&OP) process with what-if analyses:
SKU optimization along with product mix analysis helps you explore different go-to-market strategies to identify the optimal mix of products for customers at regional and national levels.
Firstly, by defining a what-if analysis you can analyze different product mix strategies for different retail channels in different types of stores and regions.
You may also consider introducing new products, which require deeper supply chain forecasting, especially at the supply and manufacturing levels.
Once you set the scenario, you can recreate your plan considering all constraints and bottlenecks in the system, prompting re-optimizing your supply plan to overcome these constraints and bottlenecks.
With a re-optimized supply plan, you can assess the impact on overall financial performance and all stakeholders can compare the impact of the scenario against the base plan.
In complex scenarios, you can also allow the system to choose an optimal product mix based on the profit impact.
3. Improving customer retention:
With proper SKU optimization strategies and solutions that are associated with customer demographics and geography, you can ensure brand stickiness and improved customer retention.

How Artificial Intelligence (AI) makes a difference in SKU optimization?
Artificial Intelligence (AI), in SKU optimization and the S&OP process, helps you arrive at the optimal decisions. AI and machine learning work together to recognize patterns and use this information to predict and provide insights that help and accelerate the decision-making process.
AI provides a deep understanding of customer shopping patterns and helps you increase sales by suggesting the right products to stock on your store shelves. This helps you achieve high market penetration for all top-performing SKUs, enhancing the portfolio management process, and preparing your business leaders, managers, and field operators with data-driven insights.
AI and machine learning further refine, update, and analyze data samples in real-time and help you identify the right products for each market. AI facilitates SKU optimization by providing personalized recommendations for each outlet, segmenting sales data for detailed comparisons, and identifying the best products for each market segment based on factors like demographics, geography, local preferences, and purchasing habits.
AI enables the curation of micro assortments and helps you determine accurate stock levels with relevant product and category vicinity, effective pricing, and profitable promotions.
Data and machine learning algorithms – how do they work in SKU optimization?
To put it simply, machine learning uses extensive algorithms to automatically analyze large amounts of data and learn to identify patterns and trends. In the context of SKU optimization, machine learning analyzes various factors like available resources, organizational priorities, supplier relationships, supply chain lifecycle, and risks to provide options for decision-making.
The options that emerge out of analyzing the data by machine learning algorithms usually concentrate on minimizing long-term risks and maximizing profits. By analyzing patterns and trends, it helps you determine what products will add to your organizational profits or how a new product might impact your organization's profits. It continuously analyzes data in real-time to provide recommendations, evaluate roadblocks and find "best" ways to overcome them and provide accurate forecasts so you don't have to make any special effort to seek out information.
Trust AI to do the smart work
ThroughPut is a cutting-edge AI-driven platform that uses AI and machine learning to make SKU optimization and the S&OP process simpler. It provides an integrated view of your organization-wide operations while providing a deep and comprehensive understanding of consumer purchasing patterns in real-time.
From creating unique SKU IDs that help you track a product's performance to providing logistics flow analysis that helps you gain a deeper understanding of the performance of the SKU logistics flow, ELI helps you make accurate decisions and formulate data-driven strategies so you can determine if a product has met expectations or not.
Apart from prompting what consumers want, ELI helps you prioritize SKUs that need attention, assess capacity against demand, evaluate roadblocks to meet future demands, minimize bottlenecks, forecast more accurately to eliminate understocking/overstocking situations. It also gives you a comprehensive view of your KPIs, logistics, and helps you quickly differentiate between an emerging and potentially profitable trend versus a financially risky one.
Want to know more about optimizing SKUs and S&OP processes with ELI? Book a demo right away!