A Comprehensive Guide To Sales And Operations Planning (S&OP) In Food & Beverage Industry
May 25, 2021 · 7 minutes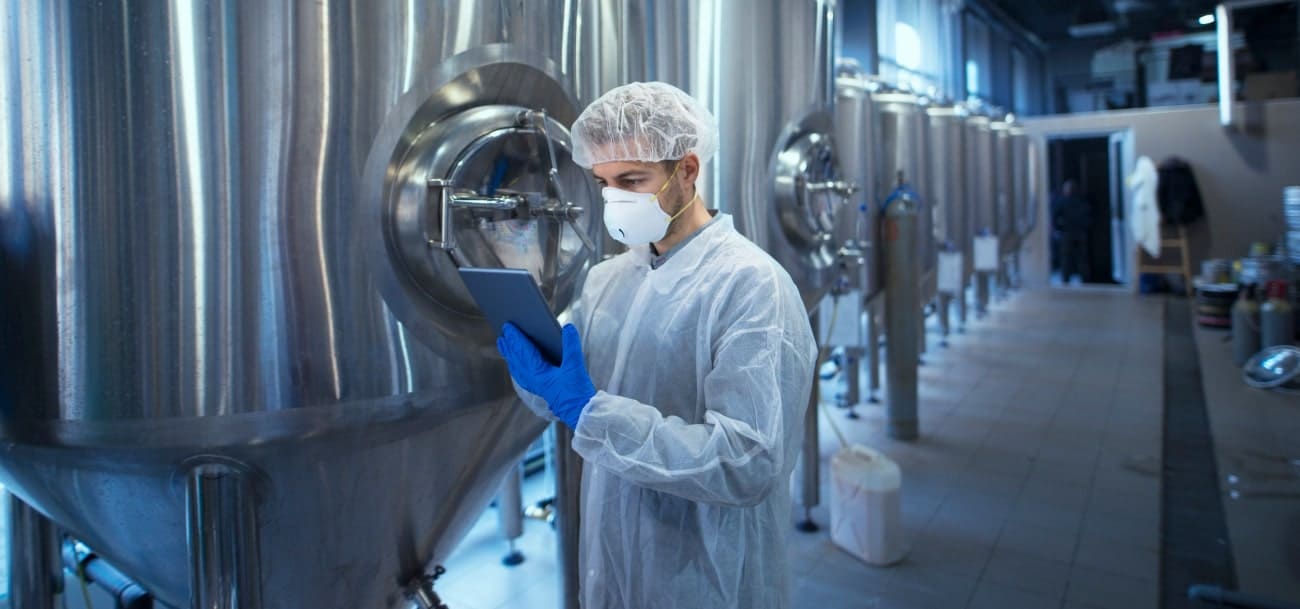 By Anita Raj
You have a superior line of products but so do your competitors. So, how do you get and maintain a competitive edge over the others in the global market? An effective Sales and Operations Planning (S&OP) process can do the trick. Supply chain-focused organizations like the food and beverages industry can turn the tide with an efficient S&OP process and improve their overall business performance. 
S&OP helps you keep a close eye on financial and business impact, prompting better decisions across teams through carefully planned strategies. An optimized S&OP in food supply chain process focuses on the resources of your organization to meet your customer's needs while maintaining the profitability of your organization. But before we get into the details of how S&Op works in the food and beverage industry, let us help you understand what S&OP is and why it is crucial for your business.
Explore the steps involved in Sales & Operations Planning (S&OP)
Sales & Operations Planning (S&OP) in the food and beverage industry (F&B) refers to an integrated business management process that brings together all the functions of a business, including sales, marketing, customer service, manufacturing, development, sourcing, and finance.
All you need to know about the stages of S&OP
To put it simply, S&OP involves six major stages.
Stage 1: Product review
Starting with product review where decisions are taken about product planning, launch, product prioritization, and resource allocation, S&OP helps you make decisions about setting dates for new production or analyze the impact on existing products when a new product is launched.
Stage 2: Demand review
By incorporating a holistic view of dependent and independent demand, in the next stage of demand review, S&OP gives you an unrestricted demand forecast. This stage of S&OP analyzes factors such as marketing, the introduction of new products, product hierarchy, consumer trends, and more to create a demand plan. Historic performance is factored in and is combined with statistical forecasting and inputs from consumers and marketing plans to find any demand or revenue gaps.
Stage 3: Supply review
In the third stage of supply review, the objective is simply to create a supply plan that aligns with the consensus demand plan. The supply plan must reduce inventory and operating costs while balancing customer service. Along with developing a baseline production and capacity planning in food supply chain, while considering alternate supply plans to consider fluctuations in demand and supply, the plan must also consider "what-if" scenarios to reduce risks.
Stage 4: Finance review
Moving to the finance review stage, the performance of the previous month is consolidated to provide inputs for evaluating the current month's S&OP cycle. Apart from that, the budgets and forecasts are compared against actual costs to evaluate forecast accuracy over time.
Stage 5: Pre-S&OP
In the penultimate pre-S&OP stage, leaders at various levels conduct meetings to identify gaps and disconnects in the plan and formulate strategies that would handle food supply chain issues.
Stage 6: Executive S&OP
In the final stage of executive S&OP, all the plans and data are consolidated on a cloud-based platform for use in executive S&OP meetings. The teams' review of "what-if" scenarios and associated risks and key decisions are noted.
How different is S&OP in the volatile world of the food and beverage industry?
S&OP works wonders for most businesses when done right. The food and beverage (F&B) industry is however a different game. The current F&B companies face huge challenges due to increased commodity and market volatility. The COVID-19 pandemic has perhaps changed the F&B industry forever and traditional S&OP practices can no longer sustain the demand that fluctuates at the drop of a hat.
It is becoming more and more crucial for F&B businesses to sense changes in demand and supply to respond quickly to every change and keep up the profit and revenue margins. The current S&OP processes followed by most companies are not built to manage volatility, which means they don't have the means to create a cost-optimal S&OP plan. Moreover, the speed at which market demand is changing in the post-COVID world, it is important for F&B businesses to analyze and plan for alternatives in real-time. The challenges F&B managers are facing include:
Spending a lot of time getting the right data
Limited time and ability to plan and explore alternative scenarios
The process set for the alignment of supply and demand doesn't align with organizational financial and profitability goals
Lacking ways to test the effectiveness of the actions and decisions taken
The right S&OP process can do wonders for your F&B business – find out how
There are many business benefits of S&OP and F&B can do a lot with it while addressing its current challenges.
Data and collaboration:
A proper S&OP process gives you insights into financial data. By integrating data streams for more accurate supply chain forecasting, S&OP helps businesses pull data from different departments and systems for detailed analysis while ensuring collaboration among teams to collate the right data and enhanced accountability. This also means that your managers don't have to spend hours looking for data in disparate systems and can instead focus on productivity.
Better customer satisfaction and profitability:
Perhaps, one of the biggest benefits of S&OP planning is benefiting the customer while increasing profitability. With streamlined and agile processes, your customer receives better services at an optimal cost to the business. S&OP in food supply chain not only helps you align demand and supply but also helps you align with the financial goals you may have set for your business.
Inventory optimization and increased sales:
Keeping track of inventory levels are crucial for F&B companies. Mature and technology-driven S&OP processes help you understand inventory optimization by creating a framework that you can leverage to consolidate goods into optimized shipments, thus reducing import/export costs, mode-shifting transportation to the most profitable vendors, and minimizing inventory levels while keeping sales up. These processes help you plan for extreme scenarios before they happen so you can prepare an alternative plan.
End-to-end visibility into processes and overall supply chain:
S&OP processes open the doors to a completely new world in which you can gain extensive visibility into your processes and how each process influences performance. It gives you end-to-end visibility into your strategies and outcomes, so you know what works and what doesn't, which is essential for F&B companies.
How is Artificial Intelligence (AI) changing the S&OP game for the F&B industry
It's no surprise that Artificial Intelligence (AI) is transforming the business world for good. Most business leaders are following an AI-first strategy to empower decision-making in their organizations. Given that F&B managers need consistent sales forecast data to plan the right level of production, which is more acute in the case of perishable products, AI in S&OP seems to be the most viable option to create future-proof S&OP processes.
Where traditional S&OP systems fail to provide integrated and dynamic forecasting, AI in S&OP provides food manufacturers and retailers detailed data about their customers, their likes and choices, understanding of their shopping patterns, and more, which are essential metrics for predicting sales. Where F&B enterprises struggle to identify which items to stock and how to store, AI lends a helping hand to provide guidelines for better market and storage analysis. AI-powered algorithms help in:
Faster routine decision-making with less labor time being dedicated to finding and sorting data
Reducing understocking-overstocking problems with more precise forecasting
Reducing costs by lowering overall stock holding levels and wastage
Streamline S&OP for your F&B enterprise with ThroughPut
ThroughPut's AI-driven tool ELI introduces you to a new world of data-driven decision-making while simplifying your S&OP processes. With the ThroughPut demand sensing module, data-driven planning, and forecasting tool, you can accurately evaluate and correlate demand insights and quickly respond to market changes, fluctuating margins, and inventory emergencies.
Use ELI – A food supply chain management software to predict near-future demand patterns to streamline the flow of your processes, materials, output, and free cash flow across your supply chain. This AI-driven tool is purpose-built for S&OP professionals with powerful reporting capabilities that help them make timely decisions to increase profitability.
Want to know more about how ELI can change your S&OP processes and bring faster ROI? Schedule a demo with the ThroughPut team today and find out for yourself!