The pandemic, in its wake, has generated a pressing need for predictability. In the midst of the Covid-19 slump, businesses need to shift to reliable systems to meet customer demand and improve profitability.
It is here that demand sensing comes into focus. Time and again, demand sensing has been linked to sustainable business practices to ensure this reliability along with resilience. Demand sensing is a tool that facilitates the calibration of data that informs supply. When supply-chain analytics make accurate business decisions about production, inventories, turnovers, and risk, it ensures:
Demand informs supply
Losses are kept to a minimum
Wastages are reduced
Artificial Intelligence (AI) mines a hoard of data to deliver novel analytics, which enables demand sensing. This, in turn, can optimize supply chains that lead to lower wastages and higher revenues. Sales performances can be accelerated multifold by AI-driven demand sensing.
Here, we will introduce and investigate effective strategies for demand sensing. When employed accurately, these can ensure increased sales performance:
7 demand sensing strategies to increase sales performance
These seven strategies can be followed both as standalone methods and as an ordered workflow. They focus on using AI capabilities to enhance sales performance from Deep Learning methods to integrating agility.
Adopting these can amplify the accuracy of your demand sensing methods.
1. Digitalizing Supply Chains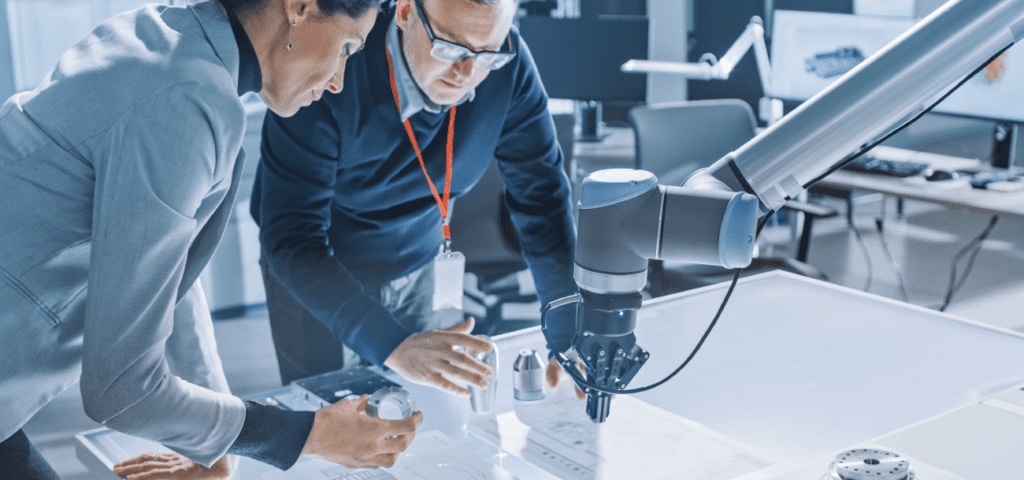 Digitization of on-ground data is not an isolated event. It is the process of allowing DeepTech (AI, Machine Learning, Deep Learning) to gain deeper insights into data lakes. The shift to digital technologies starts with employing software to compute data. It ends with the realization that data analytics is constantly on the move. Newer technologies demand this transition be perpetual.
Digitization allows grueling manual processes to be eliminated. It quickens the process of AI intervention, allowing for demand forecasting to be thorough, refined, and ongoing.
2. Employing Multiple Data Sets
It is a common misconception that only the Sales and Marketing departments are responsible for ensuring sales. For an enterprise to deliver the best results, all departments need to be part of the process. Sales, Marketing, Production, and Accounts departments produce their own sets of data. However, it is important to have a comprehensive view of these data sets for an effective forecast.
Data sets can be procured not just across departments but also across different geographies. Multiple data sets enable unified demand sensing in supply chain.
AI competencies enable data extraction and analytics from multiple streams of data. DeepTech enhancements to technology can predict common denominators across seemingly unrelated data sets.
3. Optimizing Inventory in Diverse Geographies
Since different geographies differ in their consumer metrics, it is imperative to optimize inventory using effective demand sensing. Procuring and supplying diverse qualities and quantities of goods across markets becomes essential to ensure the viability of both the brand and the supply chain. Consumer demands for goods and services rely on social structures, climatic conditions, financial stature, and political beliefs, making it ever-changing. Optimizing inventory using demand sensing not just reduces costs and controls expenditure for additional stock buying, but also balances the flow of goods to meet expected demand.

Differentiated demand sensing expedites the prediction of consumer needs across locations. This gives rise to better inventory management, which enables higher revenues and profits.
4. Analyzing Market Fluctuations
Often, on-ground data does not correlate with the anticipated demand. These discrepancies can occur due to a wide variety of factors like:
Shifts in geopolitical situations
A sudden new trend dominating the market
Unanticipated economic downturns
Most organizations don't pay heed to these shifts. However, assessing these factors to make slight changes to demand sensing modules can lead to higher reliability and resilience.
AI-enabled tools can pick up even on signals of minor disruptions and fluctuations. This new data helps tweak the predefined parameters for demand sensing. In this manner, demand sensing should continually be upgraded to achieve high sales performance.
5. Enhancing Agility
When faced with overwhelming evidence of disruption, the key survival mechanism is agility.
Agility should be hard-wired into demand sensing software. The ability to add newer parameters, change older ones, view demand trends and event analyses are crucial in the post-pandemic world.
Another essential aspect of enhancing agility is scalability. When preparation meets the market at the right time, demand can increase. For such (optimistic) eventualities, it is beneficial to have scalability in-built into the demand sensing solution.
AI makes the integration of these capabilities effortlessly achievable. When AI systems are equipped to heighten agility, time and effort can be reserved for more important roles such as strategizing and decision-making.
6. Targeting End-to-End Visibility
A higher degree of visibility across all logistics of the supply chain can forecast demand with sharper precision. We illustrate this point with an example: 
The unavailability of a particular raw material can disrupt the entire supply chain.
However, with greater visibility across the entire supply chain, this unavailability can be anticipated before it materializes. Subsequently, the raw material can be sourced from other locations to ensure uninterrupted production.
This is an example of how visibility enhances sales from the get-go.
Demand sensing can improve visibility by illustrating the pain points in a supply chain. When DeepTech technologies are applied to data lakes, interesting outputs emerge.
These outputs should be cross-referenced with real-time demand to amplify visibility.
7. Using a Reliable Model
Traditional methods of demand sensing relied relentlessly on intuition and internal historical data. These methods began to disintegrate as market volatility, increasing global upheavals. It then became essential to use models that promise higher reliability.
A single model cannot perform a variety of operations and businesses unless it has built-in agility. AI-driven demand sensing models can be personalized and integrated with the workflow. Ready-to-use AI models are adept at ensuring seamless integration.
Blueprint to ensure reliable demand sensing
Employing these strategies can expedite growth for businesses and achieve sales targets repeatedly.
ThroughPut's AI-enabled demand sensing solution can anticipate and meet demand on time, every time. It's AI-driven analytics leverage all of the strategies employed for increasing sales performance. This makes ThroughPut's demand sensing solution an excellent candidate for a reliable model.
In an environment of unpredictability, choosing the right tools can help carry your water for you.
Sign up for a demo with ThroughPut, and let it help you anticipate the best move forward.