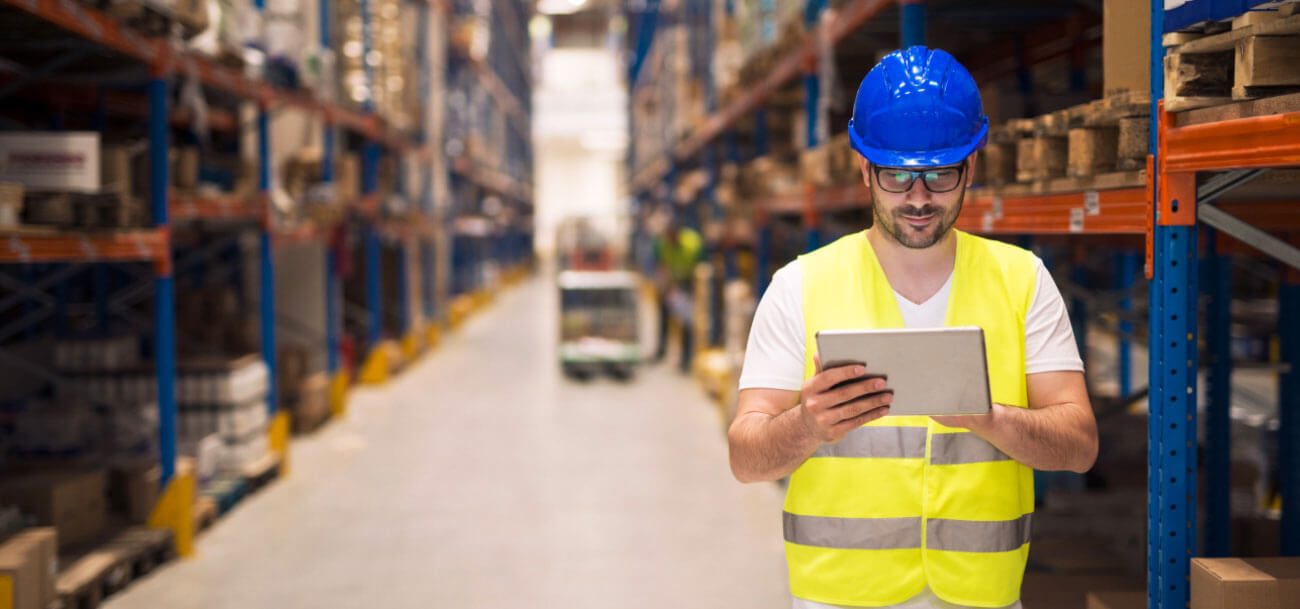 Learn to optimize your Capacity Planning Strategy For End-to-End Supply Chain Profitability
Capacity planning is a critical function for supply chain managers as it helps businesses with the key aspects of budgeting and scaling so that they can plan the required levels of operations capacity they need to have. A strong capacity planning strategy can help understand how services are offered, and the right kind of time frame and resources required to meet current demand and cover all operational costs. The most important aspect here is to find a good balance between long term supply and capabilities of an organization and the predicted level of long term demand. Demand and supply planners and business managers must overcome these planning challenges to keep production flowing seamlessly despite all odds.
A robust capacity planning strategy guards you against these risks to help determine the resources needed to meet the demand for products and services. An effective capacity-planning strategy helps plan existing and future resources and ensure customers' needs are served promptly.
3 ways to optimize your capacity planning strategy
Include holistic supply chain costs – The common mistake most organizations make is to only pay close attention to immediate production or inventory costs. They end up missing out on the bigger picture of the "hidden" expenses across the end-to-end supply chain. Capacity planning is impacted by variables including taxes and inventory storage within each factory and transportation expenses between them. It is therefore important to use capacity planning across each work location or production point throughout the supply chain to analyze the tradeoffs between the various cost factors and hence make the most accurate decisions for optimizing their entire supply chains.
Track and measure critical supply chain KPIs – Among several other parameters, organizations must ensure they track the most fundamental metrics in the supply chain, as if these are sidelined overall capacity planning efficiencies can be compromised in the long run. By tracking the most important KPIs, organizations can optimize capacity planning efforts to achieve the specific goals and unearth the sources of bottlenecks or stockout situations, therefore to help make accurate decisions for boosting profits. Some of these key KPI parameters are inventory turnover, delivery schedules, On Time In Full rates, cash-to-cash time cycles etc.
Focus on overall supply chain visibility – Supply chain visibility gives the much needed clarity on the way forward to assess current performance of processes, identify the possible gaps and the way these move through the supply chain towards the final product. It can also alleviate capacity planning efforts by improving the quality of individual components by applying data analytics where needed. With the right supply chain visibility, organizations can optimize the resources needed by lowering costs, balancing inventory requirements and thereby enhancing customer satisfaction.
Key Questions Addressed by Adopting the Right Capacity Planning Strategy for Business Users Across Levels
Strategic – COO and Chief Supply Chain Officers
How can you work towards an effective demand segmentation strategy?
Can capacity utilization decisions help meet future demand with an accurate assessment of production capacity?
How can operations strategy help prevent loss of sales or even recover lost sales?
How can you overcome operational constraints and identify the need for CAPEX investments in a timely manner?
How can inventory be optimized to avoid over or under-stocking products?
Mid-Level – Demand and Capacity Planners
Can you drive timely bottleneck detection across production schedules?
How do you enhance asset performance and reliability?
How can you recover lost yield across the supply chain?
How does effective capacity planning drive mid-term operational decisions?
What is the normal performance you can expect based on your current utilization?
Tactical- Operations Managers
How does capacity utilization impact the plant floor's actual capacity?
How can you reallocate day-to-day production schedules based on actual capacity needs for specific resources?
How can capacity bottlenecks be identified in a timely manner?
Can production limitations be corrected before they adversely affect utilization?
How can the overall throughput (gross margin) be increased?
Benefits of an Effective Capacity Planning Strategy
1. MONITOR OPERATIONS COSTS
Capacity Planning Strategies incorporate all relevant aspects including personnel, facilities, budgets, production schedules, and supplies. This can help carefully monitor capacity management and all production costs, especially during periods of growth and recession. This can also help develop relevant delivery schedules for supplies and shipping schedules for completed products.
2. ENSURE SUSTAINABLE CAPACITY & RESOURCE PLANS
With a Capacity Planning Strategy in place, demand and supply planners can ensure they have the necessary resources to deliver work even before a contract is signed. The real-time Capacity Planning Strategy guides them on the scope to accurately evaluate the actual capacity against realized demand, scheduled production load, inventory build-up, and lost sales opportunities.
3. BOOST ASSET PERFORMANCE
Businesses can effectively gain end-to-end supply chain operations visibility and the required insights across multiple business units. This helps accurately estimate the capacity of the asset load with streamlined production management and plan for scheduled or unscheduled maintenance.
4. IDENTIFY SKILL GAPS
Adequate capacity planning can help identify the relevant skills required to deliver key projects and plan for any skill shortages well in advance. Planners and managers can plan work accordingly and forecast skill requirements and also make decisions regarding in-house skills vs outsourced skills. They can easily plan employee training needs and decide how projects will get delivered in the future.
5. ACCURATE INVENTORY MANAGEMENT
With fluctuating demand dynamics impacting visibility on inventory levels, organizations struggle to balance inventory needs based on demand forecasts. A stable capacity planning strategy can help measure, track and trace inventory with recommendations on demand with deep insights
Leverage an AI-Powered Capacity Planning Software
With a strong AI-driven Capacity Planning Software, supply chain managers are assured of a structured approach to capacity planning and can avoid surprises along the operations value chain. Sound Capacity Planning Software can eliminate ambiguities and guesswork from production planning processes by optimizing through efficiency and planned capacity. Some of the aspects through which it can help:
It creates possible "what if" scenarios that help identify short-term and long-term operational bottlenecks and shortcomings and work out possible alternative solutions.
It provides reliable algorithms and manual alternatives which help organizations easily focus on customer orders and align fulfillment mechanisms accordingly.
It ensures inventory & supply chain optimization across all levels by accurately projecting finished goods and supply chain forecasting for each component level.
It uses relevant ERP data to continuously optimize production plans using inputs like available material, capacity constraints, and day-to-day shop floor performance.
It provides a sound production schedule by including a demand/supply level strategy across the organization.
If integrated properly, AI-enabled capacity planning in supply chain and operations can quicken capacity-based decision-making. It uses real-time planning to ensure :
Minimal disruptions across the production line
Reduced delayed shipments
Efficient resource management
Judicious inventory planning and management
Better use of time for planners and decision-makers to add value to other strategic areas
With ThroughPut's AI-powered Capacity Planning Solution, organizations can accelerate their throughput with minimum operations costs. It assists capacity planners, demand planners, and demand managers leverage capacity plans to the fullest amidst challenging market scenarios.
Experience the entire gamut of capacity planning efficiencies and get started with a quick demo here.