What is Continuous improvement in Manufacturing?
Continuous improvement in manufacturing involves taking an established production process and looking for multiple ways to incrementally improve the production process. It is seen that even though individual changes may not seem to have a major impact, the aggregate would imply a significant change and improvement to the overall manufacturing process.
Manufacturers, by taking small incremental and measured steps, as a course of every day action, can ensure process improvement while eliminating the risk of making one massive leap to try to achieve the same effect. The ultimate objective of continuous improvement in manufacturing is to have an efficient production, without waste, unscheduled interruptions, and unnecessary actions. This will finally result in having optimal automation and standardization.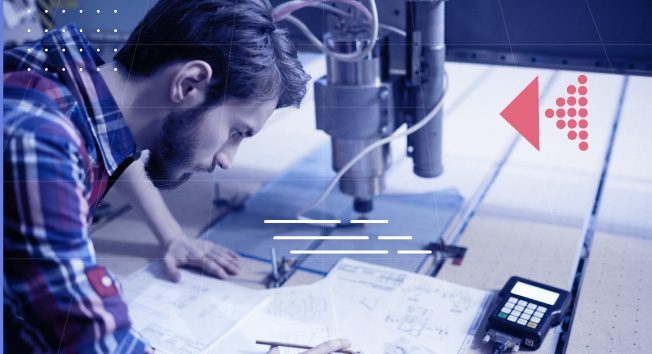 It is a known fact that continuous improvement is an essential component of a robust and well-planned manufacturing operations management. It should in fact become the key component of any manufacturer's operational excellence toolbox. A well planned and executed continuous improvement process can provide the vital structure needed to build a resilient manufacturing unit. One which can easily eliminate waste processes, streamline operations and finally make better products faster at lower cost. This has been well implemented by several Japanese manufacturers with high success rates.
Continuous improvement for your plant floor – 5 steps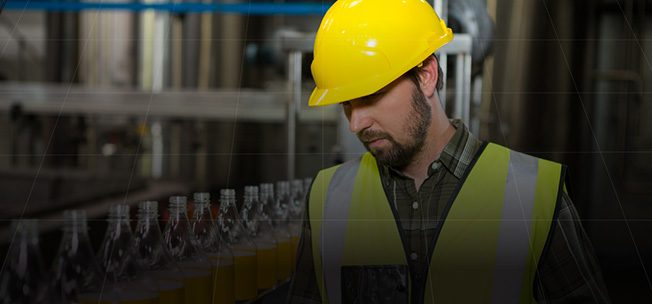 Building a culture of continuous improvement in manufacturing begins with creating and working on a strategy which suits best for the organization. This strategy has to be aligned with the existing manufacturing model using time JIT manufacturing, process workflows, and operational DNA of the organization.
Here are 5 steps to get started with a continuous improvement culture using a JIT system, in your organization.
1. IDENTIFY THE OVERALL OBJECTIVE – BE SPECIFIC AND CLEAR
Begin with the current state and the scenario as it exists. Get a complete understanding of the existing culture and the natural resources available and once you have established this current state, start working towards the end objective. Imagine what the future of the factory can be both in the worst and best case scenarios. Focus on key parameters as mentioned below to chalk out a progressive growth plan-
What are the key performance indicators and how does manufacturing performance compare now versus in the future state?
What kind of an improvement is needed to achieve the set manufacturing goals?
What are the existing core competencies and leadership capabilities needed?
What are the performance measurement metrics on the path to achieving those goals?
2. DEFINE THE CONTINUOUS IMPROVEMENT PROCESS- WHO OWNS WHAT?
All manufacturing processes have owners who are entrusted with the responsibility to maintain, improve and track those tasks that they own. Manufacturers need to get a checklist for these tasks:
Define who owns what part of the continuous improvement on the factory floor?
Who owns continuous improvement for reduced cycle times in your shop?
How can one concur that all employees are working on a continuous improvement plan?
3. DEPLOY TOOLS AND COMMUNICATE EFFECTIVELY- SPREAD THE WORD
Continuous improvement in manufacturing is usually not considered a natural phenomenon and manufacturers would need to take the extra effort to enable and empower employees to embark on this journey. They would need to educate them on the process and the benefits of continuous improvement using tools such as visual management, 5S, Kanban, etc. This has to also be complemented with on-going training and education initiatives by introducing continuous improvement concepts and tools. Astringent process for reinforcing these methodologies will help bring a habitual change throughout the organization.
4. MEASURE OUTCOMES- QUANTIFIABLE RESULTS FOR SUSTAINED PROGRESS
The proof of a stable continuous improvement program is in the final outcome. Positive outcomes are possible only when the plan is realistic, achievable, and relevant. It then becomes important to quantify these outcomes to finally understand if the continuous improvement plan has worked or not. These positive outcomes will then motivate the senior leadership to invest more resources to further expand it and enhance the reach of the program.
5. IMPLEMENT DIGITAL IMPROVEMENT- MAKE TECHNOLOGY WORK FOR YOU
Continuous improvement in manufacturing becomes a lot more easier and meaningful when manufacturers use the digital route. After all, Artificial Intelligence lead continuous improvement programs have proven to be several times more effective than those which don't use them. Digitally enabled tools can monitor performance of teams, identify the overall summary of their impact, and finally easily identify those resources that matter the most in the organization. Also, manufacturers now have instant access to real-time data for creating actionable insights to take corrective measures at the right time.
The Future of Continuous Improvement with IoT Lead Technologies
The Industrial Internet lead technologies like Artificial intelligence (AI) and Machine Learning, have the potential to quickly and organically build models with available data. Using these algorithms, continuous improvement methodologies are easily implemented with a deep focus on process monitoring. So, if something about the process needs attention, the right people can be provided with immediately actionable insights. AI and Machine Learning are poised to turbocharge lean manufacturing and continuous manufacturing as manufacturers experience their continuously-improving models which can translate into continuously-improving operations on the factory floor.
Click here to read more about the key drivers for Lean Continuous Improvement