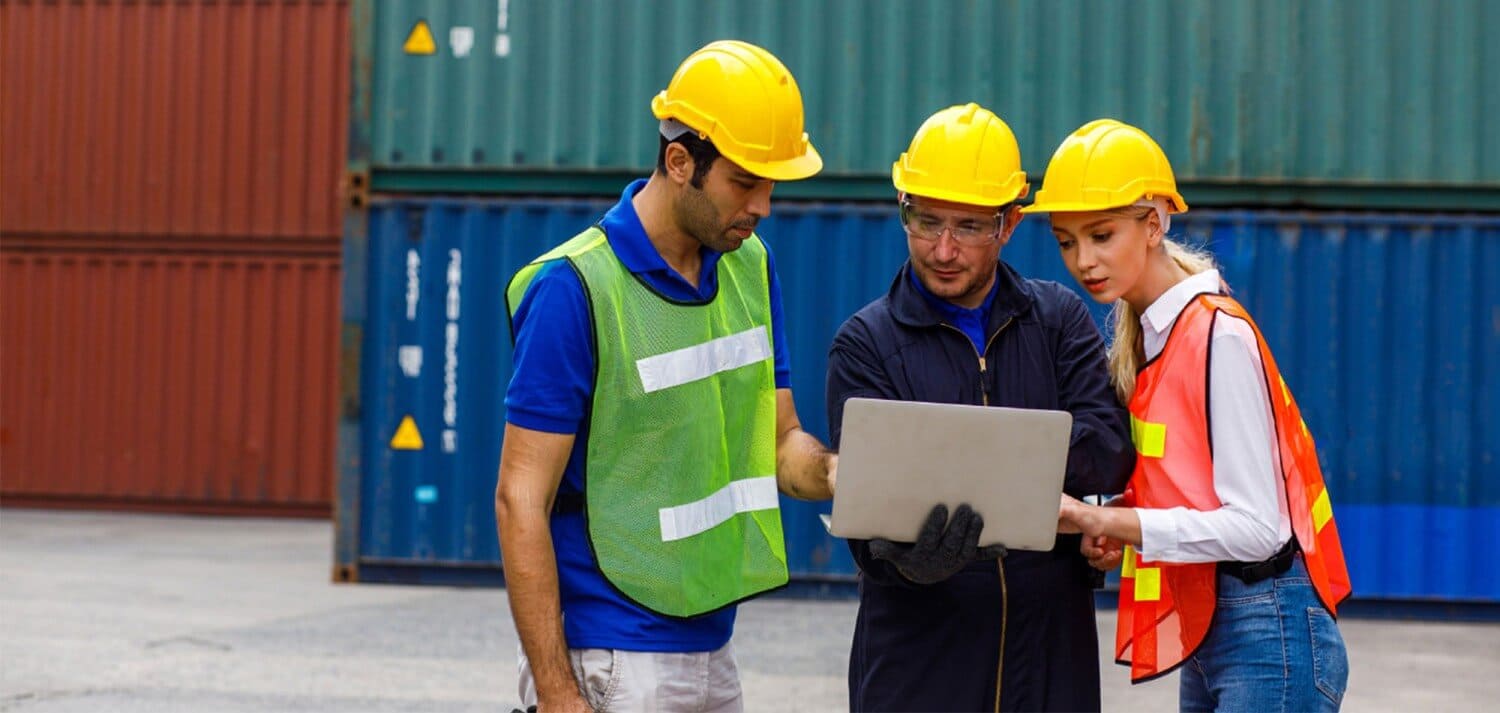 You can't just turn around a giant cargo ship. Even at some of the world's best supply chains, redirecting chemicals and other products is a Herculean effort. And when shipping to volatile countries, it becomes even harder. For U.S. companies with global operations, one of the most effective global value chain strategies and supply chain strategies is to mitigate risk by shipping smarter.
In the current political climate, U.S. companies should be looking to partner with more stable countries where tariff changes aren't expected. Take the Netherlands, for example. In 2017, the U.S. had a trade surplus of $24.5 billion.
I've been in supply chain management for more than a decade now. Supply chain flow has a lot of one-way check valves. Once the cargo has shipped, there is no "backsies." This is why supply chain managers are always stressing over demand forecasts — something that tops the list of most critical inventory and warehouse management practices. And considering that our international tariff laws have been more dynamic in the past three years, shipping U.S. goods is more complex than it used to be.
Shipping Overseas
Anyone who has shipped freight by air or sea can attest to the fact that international shipping is complex — in no small part because of the rules and regulations around certain goods. Hazardous materials, obviously, can pose some problems. So can live cultures, a number of metals, and even telecommunication devices.
But it isn't just international law that complicates matters. Everything from custom duties to cargo inspections can create bottleneck operations within the global supply chain strategies. If even one item in a container is flagged, it could stop an entire ship's worth of containers from making it past the terminal gates. It could then be held until a more thorough inspection can be made, which can come with an additional expense.
Complicating matters further, some countries will hold U.S. shipments for the sole reason that they're coming from America. And in countries like Saudi Arabia, every container must go through inspection. Needless to say, these situations can add a significant amount of time to your shipment, creating inefficiencies in the warehousing strategy plan and global supply chain that can sometimes be the equivalent of an additional tariff on your goods.
Being a former geo-marketing manager, I can tell you that a global view of operations can help you appreciate the people and logistics necessary to get goods from one location to another. It takes a great deal of coordination — and a great number of trucks, ships, and planes — to keep a good operational strategy and supply chain efficiency running smoothly.
That's why it's so important to have some level of global operations knowledge as a U.S. supply chain professional. It can help you identify the potential "watering holes" of many products you need to buy for your operations. After all, the more you know about an item's origin — and what it takes to get it to your warehouse — the easier it becomes to identify any middlemen that might be artificially elevating the price of goods and logistics strategy.
This isn't to say you should avoid international sources for goods. On the contrary, you should be exploring all your procurement options globally, nationally, and locally. Maybe you wouldn't need to consider upheaving your operations and relocating your warehouse as a result of shifting trade patterns, like 48% of global supply chain and transportation executives are doing now.
Getting a Global Perspective
The question then remains: What should U.S. manufacturers do to better understand global supply chain strategies & operations when exporting goods abroad? The following strategies should get you started,
TRAVEL
To find the best prices for raw materials and the cheapest places to manufacture goods, the most logical answer is to travel. Knowing the origins of your raw materials can provide you with a greater appreciation for the effort necessary to get an item to the production line. It also helps put the importance of quality in perspective. You understand why everything can't be scrapped and reworked on a whim.
STUDY THE LOCAL COMPETITION
Business is extremely competitive. The more you understand about local competitors, the easier it is to respond to changes. The U.S. e-commerce market has grown to $561 billion, making it the second-largest in the world. It didn't take my first boss long to realize the value consumers place on U.S. brands, as they are willing to pay a premium for these goods — even over local ones.
ASK ABOUT TAX REASSESSMENT AND INTERNATIONAL 'DOING BUSINESS AS' DISCOUNTS
Many countries offer incentives for U.S. companies to do business in their lands. Free Trade Agreements make it much easier and cheaper to export goods to myriad foreign markets. The only problem: Most U.S. manufacturers never inquire about discounts on port duties or refunds for certain sales. Look at national government incentives for doing business in other countries.
SECURE BACKUP BUYERS
Regime changes, political turmoil, and bankruptcy are just a few events that can affect sales. In case your first buyer cannot purchase your goods, you need a backup buyer. Even at a price reduction, you salvage quarterly net income. To avoid tariffs on Chinese goods, companies bought all sorts of goods towards the end of last year. By February, all that changed. U.S. ocean imports fell 4.5%, and overall U.S. imports from China dropped 9.9%.
Chances are that the global supply chain will become more central — and more global — to everything. In fact, activities associated with transportation and logistics account for anywhere between 10% and 12% of global GDP. As imports and exports ebb, it could disrupt not only the U.S. economy but also the global one. But if you get to know the local competition, leverage business incentives from other countries, and take the time to formulate contingency plans for fluctuating demands, you're more likely to weather the next storm.