A strategic supply chain plan involves the optimizing of the delivery of goods and services as well as all key information needed to balance the demand and supply from the supplier to the consumer. It uses a disciplined supply chain strategy framework to ensure complete collaboration with all stakeholders across business units for end-to-end synchronization as well as providing what-if scenario analysis and real-time demand commitments.
It is evident that a well-orchestrated supply chain mechanism starts with an efficient supply chain planning process. A detailed supply chain planning and supply chain forecasting mechanism can help organizations with critical elements for operational success including material management, waste elimination, and working capital optimization.
Key components of a well orchestrated end-to-end strategic supply chain plan
A recent survey by Gartner shows that only 30% of growing supply chain organizations feel that their existing supply chain strategy was completely aligned with the operational execution. It is therefore important to develop a strategic supply chain plan that can easily translate into creating impactful outcomes, which today is a challenge for most supply chain leaders.
Some of the key aspects of ensuring operational success through a robust supply chain plan are:
1. A best-in-class sales and operations plan (S&OP)
Having a strong S&OP in place is critical as it provides clear business and organizational benefits. With a definitive S&OP roadmap, organizations can churn the required cash flow to boost revenue and profit , hence improving organizational performance. Along with this, it is also important to demonstrate the value of sales and operations planning to different stakeholders by collaborating and aligning business goals with the ultimate organizational outcomes. Cross-functional collaboration plays an important part in translating the value of the S&OP across each function and ensuring commitment throughout the organization.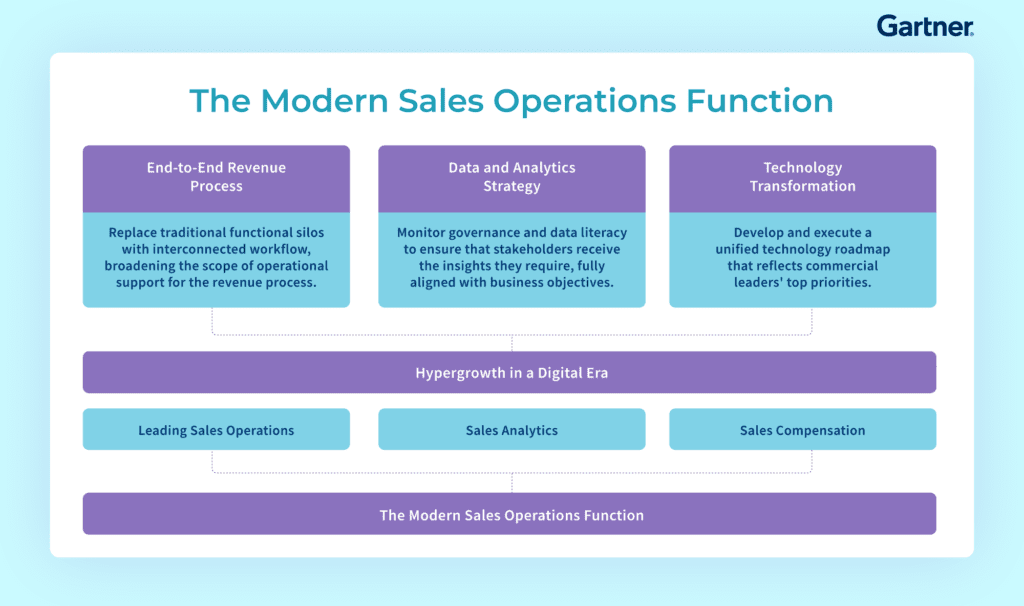 2. A strong supply chain resilience framework
Supply chain resilience is another key component to ensure a successful supply chain plan as this validates an organization's ability to navigate through unexpected supply chain disruptions, using its existing strengths and capabilities. With a solid resilience strategy in place, supply chain planning itself becomes futureproof amid market fluctuations and disruptions and also insulates the organization from unforeseen circumstances with supply chain partners, including suppliers, distributors and customers. As the market becomes more competitive, these supply chain relationships become more important in securing the supply chain roadmap and its future.
3. Continuous demand & supply alignment
When it comes to supply chain planning driven by demand forecasting, organizations need to ensure continuous learning and monitoring of what customers want. Supply chain strategies that are purely demand-driven are always more successful than those which are not. Demand management, forecasting and demand sensing are some of the key aspects that are included here. Similarly from the supply side, organizations need to understand what is possible to achieve using the existing supply chain capabilities which includes processes such as supply chain planning, supply risk management and supplier relationship management. All of this together when accurately balanced can help ensure supply chain planning success.
4. Accurate real-time insights ingested into the supply plan
Using real-time insights for demand prediction and supply chain coordination, organizations can accordingly tweak their pricing strategies as well to drive revenue growth, expand margins, add new product lines and deal with limited supply scenarios. A great way to address this is by using a unified business planning approach that integrates all the people, processes, and technology elements right at the strategy and planning phase. Also, this way all critical processes are well-knit to ensure the operating plans are in line with the financial goals along with real-time visibility into all critical dimensions for business success including demand, supply, marketing, warehousing, production, etc.
Unmatched Supply Chain Planning Efficiencies with ThroughPut's AI
ThroughPut's AI-powered supply chain planning solution provides unparalleled supply chain visibility and actionability across siloed and disparate supply chain functions to help orchestrate a resilient supply chain plan. It also rapidly identifies, prioritizes and links supply chain transformation Initiatives with maximum financial impact to overall company or business unit net profit.
Get a quick demo to further explore how ThroughPut's AI solution can help you in your supply chain planning and optimization efforts for all round efficiencies.