An Insider's Guide To Capacity Planning In Food Supply Chain Management
January 11, 2023 · 6 minutes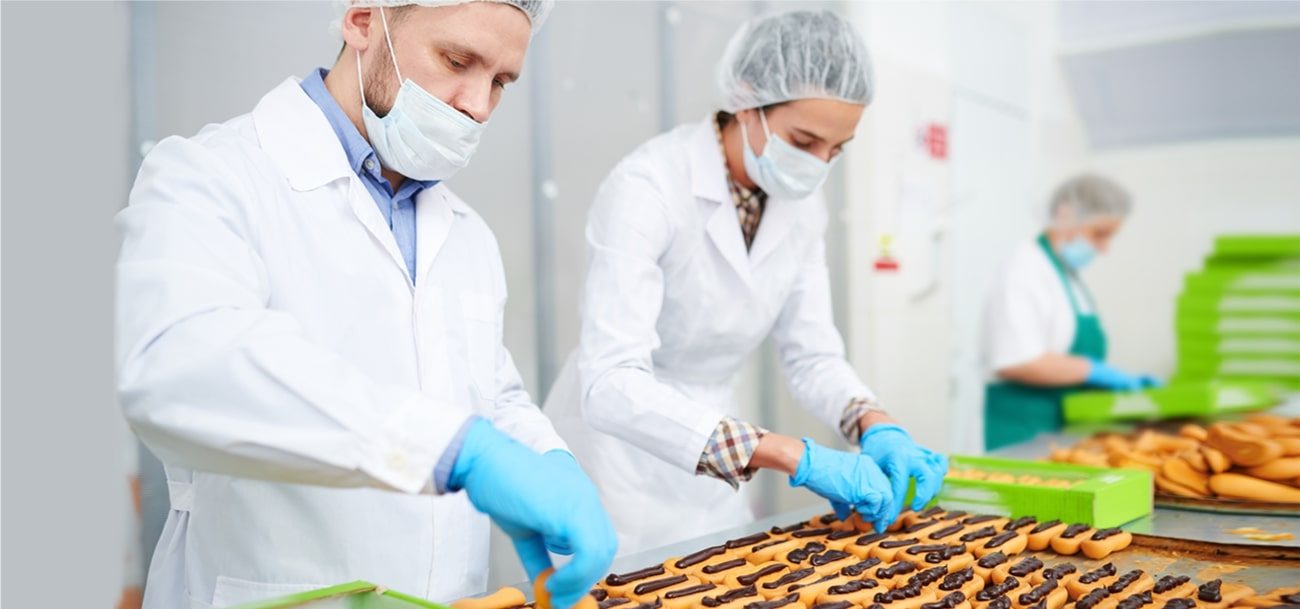 By Anita Raj
Why do businesses need Capacity Planning in food supply chain management? The success of every enterprise, big or small, hinges on a careful balance of demand and supply. While getting more projects for your business is a huge deal, not having enough people or resources to get the work done can be counterproductive. Overworking your limited resources or late deliveries can never be long-term solutions and that's why every business needs capacity planning.
Food Supply Chain and Capacity Planning – A Fresh Perspective
Now you might think, capacity planning isn't too complicated. You just have to track people's hours, calculate your billable use, and avoid overscheduling, right? Not quite. Capacity planning is so much more than that.
Capacity planning paints you a true picture of your available resources and how much work can be done without burning your team out, compromising quality, or failing deadlines. It gives you visibility into your team's skill set and capacity, availability and schedules, and the tasks they're currently working on so that you can make quick decisions about how many tasks they can perform without burning out.
A supply plan for the food value chain provides the store delivery schedule for all goods in the store. It is derived from the demand forecasts pulled from the SKU level and provides the demand order and stock predictions across all units .
In the food and retail network chain, both the supply plan and capacity planning has to be holistic including all seasons and products through the year, including all products covered under the supply chain resources across delivery centers. The capacity plan has to be reviewed at various levels to ensure that the supply chain has enough capacity to fulfill the demand within the suggested supply and capacity schedule.
Crisis management for crisis avoidance – capacity planning in food industry
Industries like food, beverage, and other related processing face some unique production issues. While demand is a primary factor, variables like seasons, competitor sale promotions, average income across a country also affect the change in demand in the food supply chain management. It's quite difficult for these industries to plan their resources due to this varying demand and consumers waiting till the last minute to decide how much product they really need.
Some of the major challenges faced by the food and beverage industry include:
Determining consumer consumption
Bottlenecks in productivity that hinder production capacity
Resource cleaning
Distribution shelf-life management
Varying times of dispatches in a day
With these challenges limiting productivity, revenue becomes a challenge for Food & Beverage businesses. Capacity planning comes to the rescue in such situations. But to start with, businesses must evaluate their planning and scheduling system and the limitations of their ERP system. Obsolete systems can hinder productivity and fail to accommodate the changes in demand. The ability to identify and act against bottlenecks and capacity issues can be a major advantage to your team. Let us understand capacity planning in the context of the Food & Beverage industry.
Types of capacity planning
Broadly, there are three types of capacity planning.
Product Capacity Planning
With product capacity planning, you can ensure that you have enough products or materials to meet your customer demand.
Workforce Capacity Planning
This ensures that you have enough resources in terms of manpower and hours to complete tasks. Workforce capacity planning also tells you if you need to hire more employees.
Tool Capacity Planning
With tool capacity planning, you can ensure that you have enough tools, such as transport, machinery, and others, to complete tasks.
Paving a smart path for food – from warehouses to houses
To effectively reduce changeover time between production cycles, lessen wasted materials, and run manufacturing practices efficiently, every Food & Beverage enterprise needs accurate production planning and scheduling. To accurately plan production and scheduling, you need data.
When we say data, it doesn't mean only current production data but also the data that can be mined from historical manufacturing cycles. Analyzing past data allows you to better forecast lead times, develop a steady and precise purchasing calendar, enhance your maintenance scheduling and address issues before they start affecting profits, and give your sales team accurate inventory information.
Some of the key aspects of capacity planning in the food industry include:
Master Production Schedule Planning
Enterprises leverage Master Production Schedule (MPS) to plan for all the products, workforce, and tools they need for production. There may be individual plans in place to run the different aspects of the production process but with the MPS plan, all those aspects come together.
MPS uses various points of production to help guide future business decisions, including schedules of production cycles, the size of the team, recruitment numbers and positions along with several areas outside of production including purchasing, inventory, and sales. Once all the data is gathered under MPS, departments can leverage this information to plan future purchase orders and sales teams can use the information to understand how much-finished product they should be working with.
Bottleneck and Capacity Management
It's important for your production team to identify and act against bottlenecks and capacity issues. If bottlenecks aren't resolved, they can affect every aspect of your business leading to wastage and delays in delivery.
These issues can be identified and resolved quickly right in their infancy with an auditing process and check-ins that can detect bottlenecks as they happen so that you can fix the problem in real-time. These checks would send out notifications to your concerned teams if there is an overflow or if the wait times are longer or the output of a machine is not meeting the specifications it is meant to. Such capacity and bottleneck checks help you reduce the risks of slowdown and empower your manufacturing team to stay ahead of the problems.
Batch Management
Once your products or materials reach the warehouse, it's important that you know exactly how and when you should use them. With batch management, you can determine how various materials are used throughout production. It considers factors like expiry dates, recipe requirements, allergen specifications, and so on to assign materials to specific batches.
ThroughPut's AI -Powered Capacity Planning Solution for Food Supply Chains.
Artificial Intelligence and Machine Learning solutions can significantly optimize and automate processes, cut costs, and reduce human error for capacity planning in food supply chain management. Starting from food market analysis, which includes common tastes and preferences, new trends in food to Artificial Neural Networks that can monitor the AI food delivery and goods tracking process at every step, AI provides more transparency in the food supply chain.
AI in supply chain can easily recognize the several variations in food to fit the right packaging, eliminating the need for human intervention. With predictive maintenance capabilities, tool capacity planning becomes considerably easier, and timely repairs can save maintenance time and reduce costs significantly.
Changing the food world with ThroughPut
With ThroughPut, you can gain the operational excellence advantage in your food supply chain. ThroughPut's AI-powered engine, provides an integrated view of company-wide operations to easily identify and manage bottlenecks and resolve capacity issues without hassles. It helps streamline your production process and fast-tracks free cash flow while meeting revenue targets with output, using an intelligent flow of people, processes, and information.
Find out how ThroughPut can help you improve your food supply chain management through logistics and predictive analytics. Book your demo today!